This is a an OEM board, you won't find info or support at MSI. Support must come from the company that built the pc.
If you need us to help further, you need to post the computer brand and model that this board came installed in.
If it is at all possible, post the
BIOS ID string
. It is the number that appears at the bottom-left of the very first boot screen when you first turn your system on. It will look similar to one of these two examples:
Award/Phoenix BIOS
: 2A59CG0HC-00 or i430TX-SMC67X-ATC-5030C-00
or
AMI BIOS
: 51-0102-1101-00111111-101094-AMIS123-P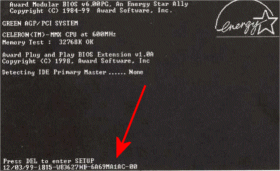 You will need to hit the "Pause/Break" button on the keyboard the moment you see this screen so that you can write the number down. If it is too fast for you, then download the [url="www.unicore.com/bioswiz/index2.html"]Bios Wizard[/url] and post back with the information in the report it produces.