Sometimes requests go un-answered when:
1. The question may be unclear or we cannot determine what it is that you are asking for.
2: The hardware in question is unknown or inadequately described.
3. The question seems to request an answer for something that cannot be explained online adequately.
4. The Experts that are online simply don't have the resources to answer your question fully until additional information is provided.
Please feel free to re-word your question or add additional information you might feel helpful for the Experts to assist you.
AMI is a bios maker, not a motherboard maker. You need to provide the motherboard brand and model and also the bios id string that appears in the lower left corner of your monitor screen during the 1st. few seconds of bootup.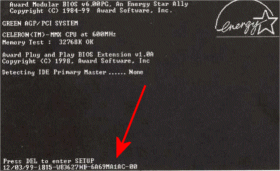 And you need to say if it's an OEM or retail motherboard. If OEM, the computer brand and model should be included. And last, you need to say what you need and what hardware device you need it for.