It's not that difficult to find. Open eyes and look! It can be anywhere on the mb. You also need to post the bios id string that appears in the lower left corner of your monitor during bootup. It looks something like this: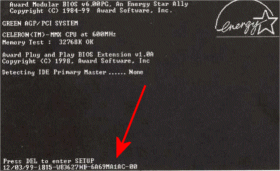 If you are unable to identify your mb., consider using this software:
To find make and model of pc hardware,
EVEREST Home Edition
is a free system diagnostics, system information program that will id most hardware onboard a mb. as well as the actual motherboard. It will, in some cases, actually provide a download link for the driver.
Code:
http://www.softpedia.com/get/System/System-Info/Everest-Home-Edition.shtml
Alternate Everest download link: (offers 2 sites to dl program from)
Code:
http://www.softpedia.com/progDownload/EVEREST-Home-Edition-Download-16369.html
Run the program and then:
Click on
Computer
Click on
Summary
Right hand window (hardware) if the text is
BLUE
this is a link to the web site for that particular hardware.
If you have additional questions or need further help, please post a "copy and paste" of the COMPUTER SUMMARY report (Leave out the Debug–PCI section) from Everest.
Soltek has all but completely disappeared from the net. Very difficult to find drivers for.... that's why I suggested that you use the Everest software.