Another cheap Chinese import. The only method we would have to help is by you taking the device apart and noting the chipset used on the circuit board. Repost if you can obtain that info along with the operating system used.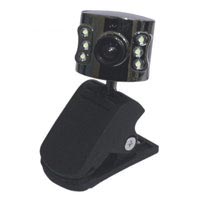 and please do not post driver requests in our tech support forum... use the driver request forum (that's why we have one)
thread moved to Webcam driver request forum from tech support forum.