| | |
| --- | --- |
| Baadon | 07-16-2010 11:53 PM |
---
DRIVER NEEDED: Epson TM-U220A Model M188A (Windows 7 x64)

I need the driver to run this on the RS-232 serial port

Support Information:
Device Type: Printer / Plotter / Multi-Office
Manufacturer: Epson
Model: TM-U220A Model M188A
Interface: Other
Operating System: Windows 7 x64
Age of Device: < 1 year old
FCCID:

[url="http://members.driverguide.com/index.php?action=srch&sm=b&aax=&qa6=377&qa5=15&qa7 =1900&dp=1&qm0=TM-U220A+Model+M188A&jmd=and&fzz=d"]Find it on DriverGuide[/url] | [url="http://www.google.com/custom?client=pub-4727129938051271&forid=1&hl=en&ie=ISO-8859-1&oe=ISO-8859-1&flav=0001&sig=t06hRycrxd-fw_05&q=Epson+Printer+%2F+Plotter+%2F+Multi-Office++TM-U220A+Model+M188A+Windows+7+x64+"]Find it with Google[/url] | [url="http://members.driverguide.com/index.php?action=getinfo&companyid=377"]Research manufacturer Epson[/url]
| | |
| --- | --- |
| Jerry K | 07-18-2010 03:58 AM |
---
Re: DRIVER NEEDED: Epson TM-U220A Model M188A (Windows 7 x64)

I doubt the driver posted in this thread will help but it's all I was able to find here on driverguide.com:
[url]http://forums.driverguide.com/showthread.php?t=49660&highlight=TM-U220A[/url]
Instructions for downloading drivers is at the bottom of [url="www.beaglehardware.com/support220.htm"]this page.[/url] Scroll all the way down and read the printed instructions.
I can't tell if drivers for Windows 7 x64 are available because you must register and log-in to check.
TM-U220A Model M188A (with parallel port):
TM-U220A Model M188A (with serial port):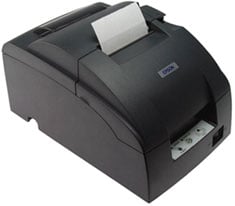 All times are GMT. The time now is

08:09 AM

.
Powered by vBulletin Version 3.0.1
Copyright ©2000 - 2018, Jelsoft Enterprises Ltd.